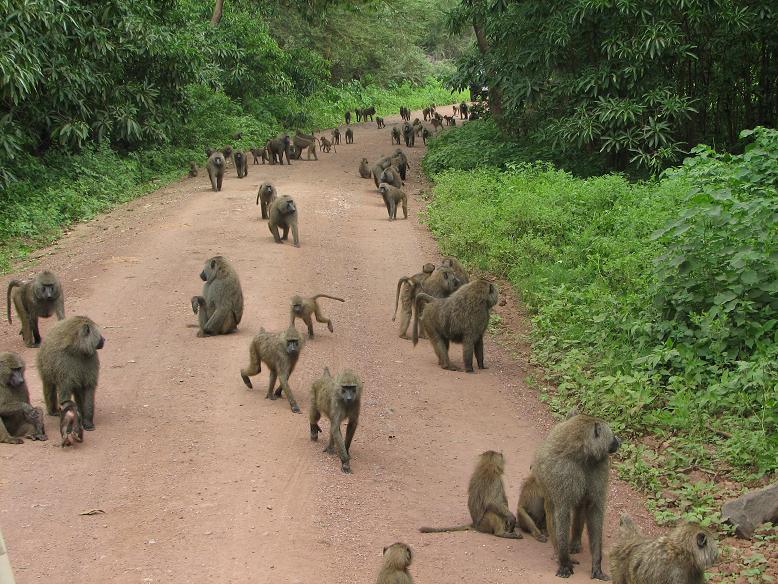 Lake Manyara Park day tour
Destination: Manyara
Duriation: 1days
Lake Manyara park: The park has 392 square kilometers, and is endowed with various wildlife including: baboons, hippos, impalas, elephants, wildebeests, buffalo, warthogs and giraffes. Giant fig trees and mahogany seen in the groundwater forest immediately around the park gates draw nourishment from the underground springs replenished continuously from crater highlands directly above the Manyara basin. Leopards, although in abundance, are hard to get a glimpse of, just like the other elusive carnivores – the lions – of this park. Lake Manyara provides good chance for viewing more than 300 migratory birds, including flamingos, Long-crested Eagle and Grey-headed Kingfisher.
Day to day activities
DAY 1

Lake Manyara private day tour

The safari will start in the morning with your Safari guide at 8AM from Moshi to Lake Manyara Park. Then, you will drive to the Great Rift Valley and the Lake Manyara National Park. We will enjoy a picnic lunch inside the park and do two exciting morning and afternoon game drives, in search of the tree-climbing lions. In the late afternoon you will be driving back to Moshi in your hotel.
Accommodation / in Price
Included

Private car, Lunch box from the hotel which will contain everything that you need for the day from sandwiches, chocolate, groundnuts, biscuits, fruits, juice, boiled egg, piece of cake Water/Juice, All Park fees
Excluded

Extra drinks Cameras, Clothes and other items of personal nature, Tips (Recommended)